Regular price
Sale price
$68.00 USD
Unit price
per
Sale
Sold out
Only need a re-wrap? Our top-quality imported sisal rope is tightly bound and a full 3/8″ thick so it lasts longer, and your cats enjoy a more satisfying scratch.
We make cat furniture. Use the rope that WE use...
This is premium imported 3/8" Brazilian sisal rope. Our thicker diameter rope is 120% to 200% the thickness found on the commonly sold brands of cat furniture. This means this rope will last much longer than the twine and the thin rope used on the cat trees made overseas. Tightly wound and fresh, not old and brittle and without the harsh chemical smell that accompanies some.
Our 732 length is broken out of a 1200 ft. coil (which has had 468 ft. removed from it). So, it will be unbanded until further notice. It will still be in a relatively compact coil and will draw from the box in much the same way.
The 200-, 375-, 500-, & 732-foot lengths are always taken from a larger coil, and are therefore shipped loose and

 

not in a coil, spool, etc.

 

However, every effort is made to place the rope in the carton so it can be dispensed easily, and the rope end is clearly marked and easily located. Typically, we tape the rope end inside one of the box flaps.
Please note: Rope removed from the coil cannot be returned & all rope orders will ship in 10 days or less after the order is processed.?"
To make an informed purchase: Before you order, please review our returns/refunds policy , which is the basis on which all sales are made.
View full details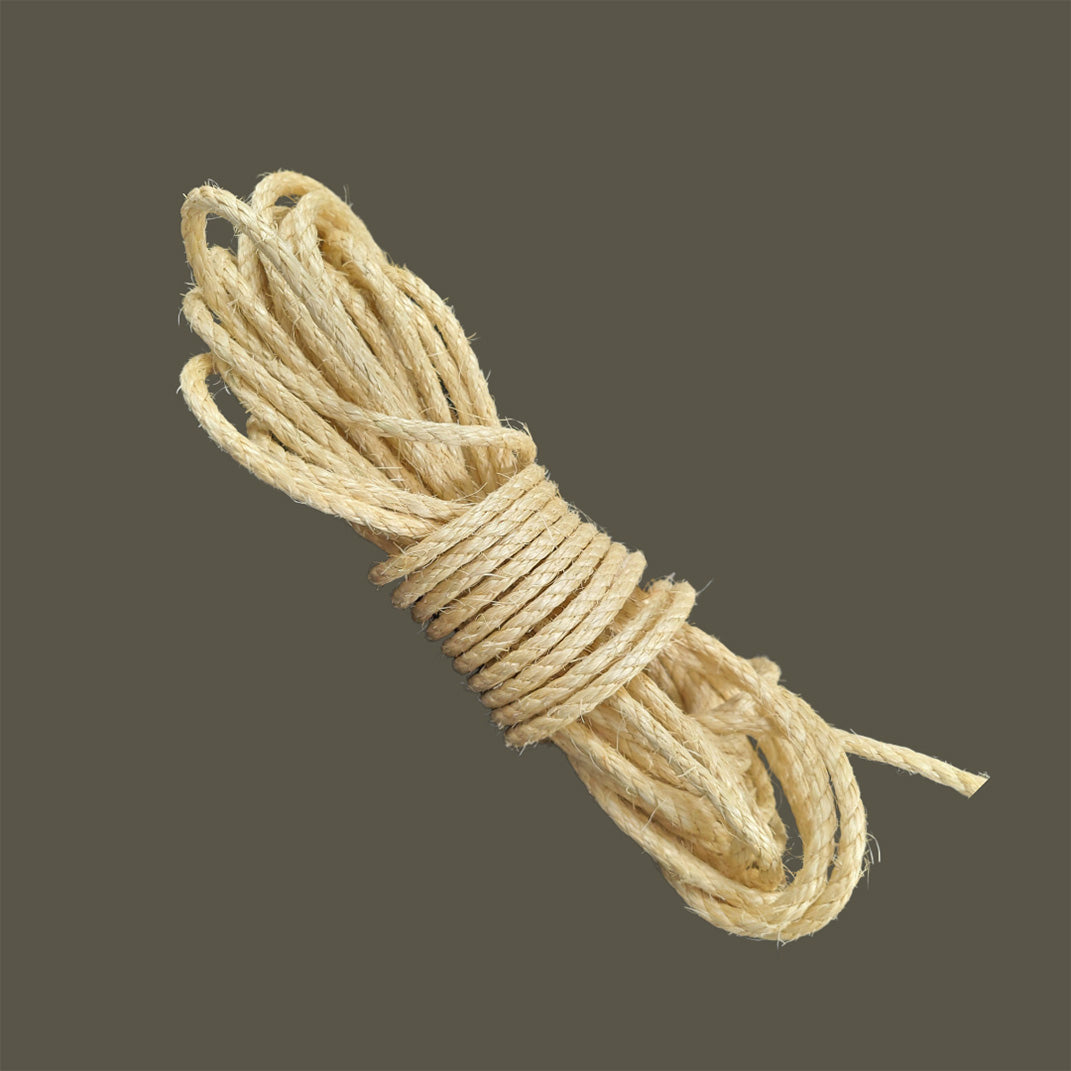 Custom Lengths

We have the capacity to produce custom length columns - anywhere from 6 to 47.5 inches. Please contact us for custom column quotes.

Discounts & Free Shipping!

You will receive $15 off your order of $100 or more. We are also offering free shipping. Please order now while these terms are in effect.
Supporting Your New Perch

While it's not absolutely required, sometimes we will recommend that you purchase a column to support your perch. Our perches are usually bigger/heavier than what you are replacing. Please consider doing this now when making your selection.