Tower Rebuild
Narrow wall support columns, poorly secured thin seagrass rope, and cracked attachment caps will cause premature failure and make a less appealing scratching post than the couch.
Our thicker 3/8 inch Brazilian sisal rope - wrapped & secured properly, and our solid wood core plugs transform a disposable design into a perch that can be passed on to the grandkittens.
SHOP NOW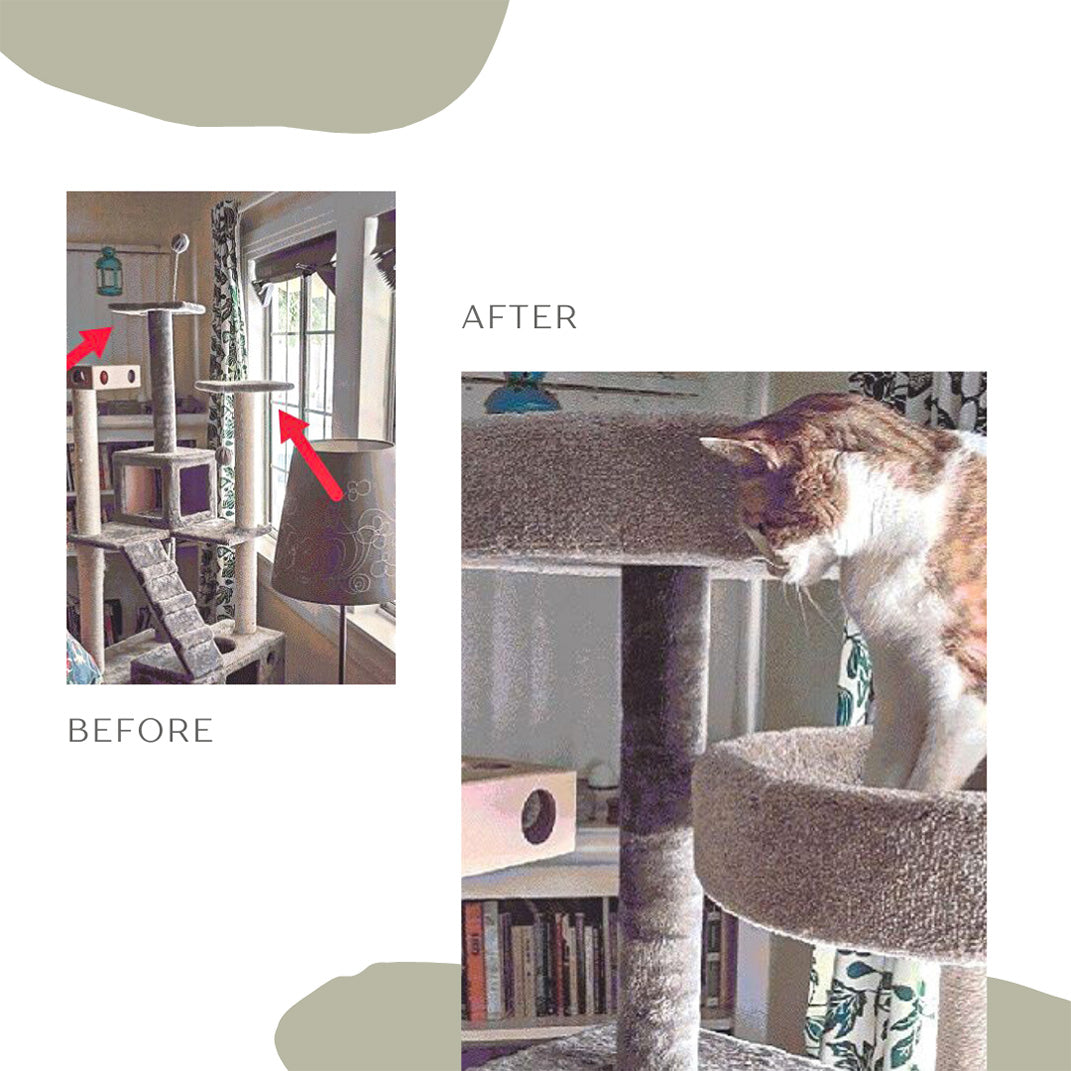 Add A Crow's Nest
These original skimpy platforms were unsafe and poorly built. The tree lacked space for their kitty to curl up and sleep in comfort
By adding our rugged and comfy crows nests, which attach easily and securely, problem solved
SHOP NESTS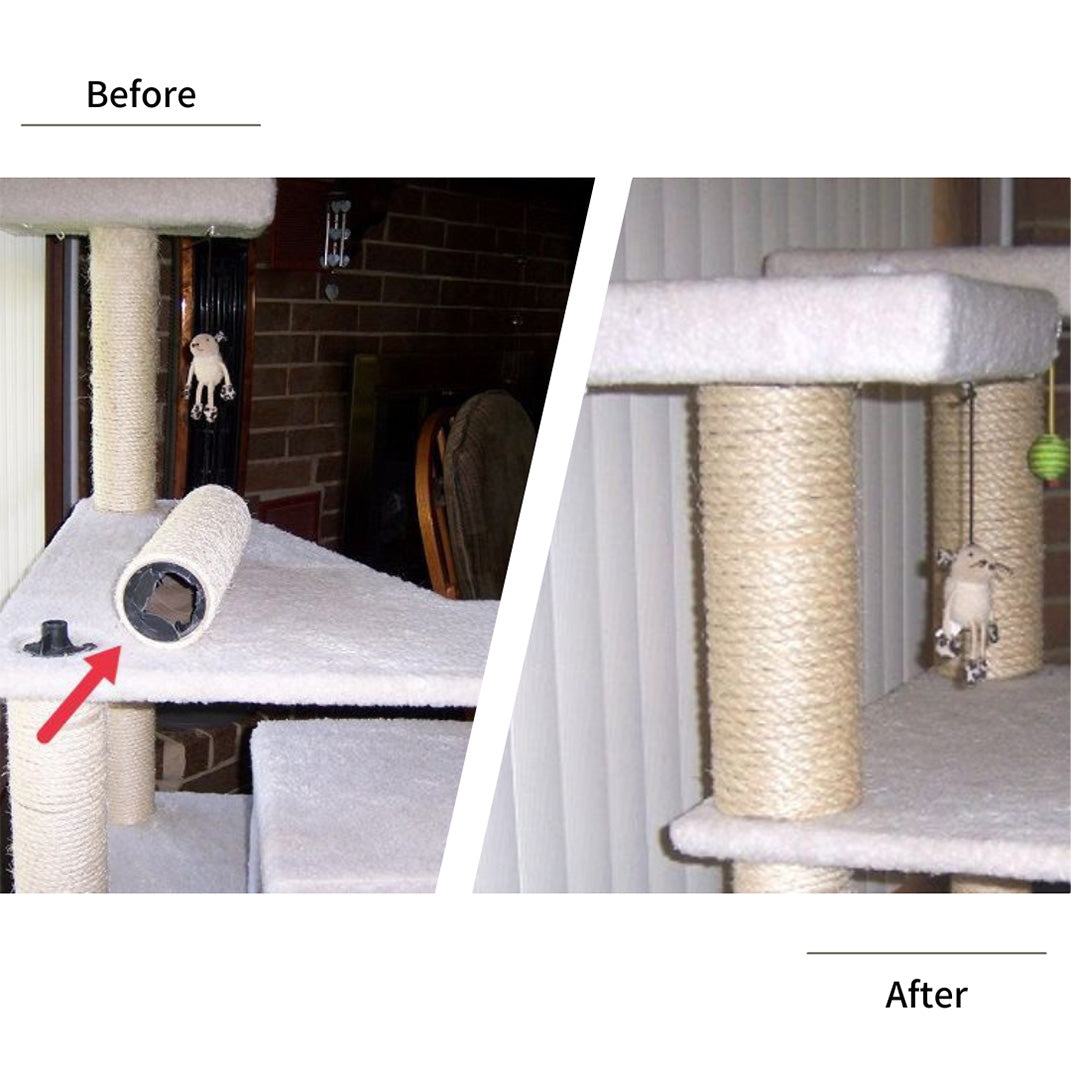 From Broken to Amazing!
This set was too expensive to throw in the landfill. Ordering the same poor quality replacement parts from the manufacturer would be an even bigger waste of money.
Both cracked upper columns have been replaced and the cats have fresh heavy duty sisal rope to scratch and a stronger, safer, and more stable perch to survey their kingdom from.
SHOP COLUMNS