Regular price
Sale price
$63.99 USD
Unit price
per
Sale
Sold out
FOR ARMARKAT, FRISCO, PETCO, YOU AND ME, & PET FUSION CAT TREES – 2 COLUMN PACKAGES - YMAK1318
Package contains two (2) columns compatible with the brands mentioned above: One (1) 13" female/female column and one (1) 18" female/female column. All columns are approx 4.5" in diameter and have female ends (no hardware protruding from an end).

All our replacement columns are heavy duty, tightly wrapped with extra thick premium 3/8" Brazilian sisal rope and solid pine plugs, secured with industrial fasteners. The core walls are thicker and stronger than your original columns making for a sturdier, safer support and more scratching surface area.

No hardware is included. Please retain all of your original hardware. If you have a male end on your column (a threaded rod protruding), check to see if it is a rod that can be removed. If it isn't, we advise you to purchase a threaded rod from our hardware page. If your male end protrudes more than 3/4", please notify us of this fact when you order. Our rods stick out that far when completely inserted. Also, our female ends require a bolt or or rod to be at least 3/4" long in order for it to reach and secure itself to our threads.

If you are unsure of which brand of cat tree you have, it is important that you refer to the FAQ page, under "I'm not sure what brand I have. Which parts do I need?"
To make an informed purchase: Before you order, please review our returns/refunds policy , which is the basis on which all sales are made.
View full details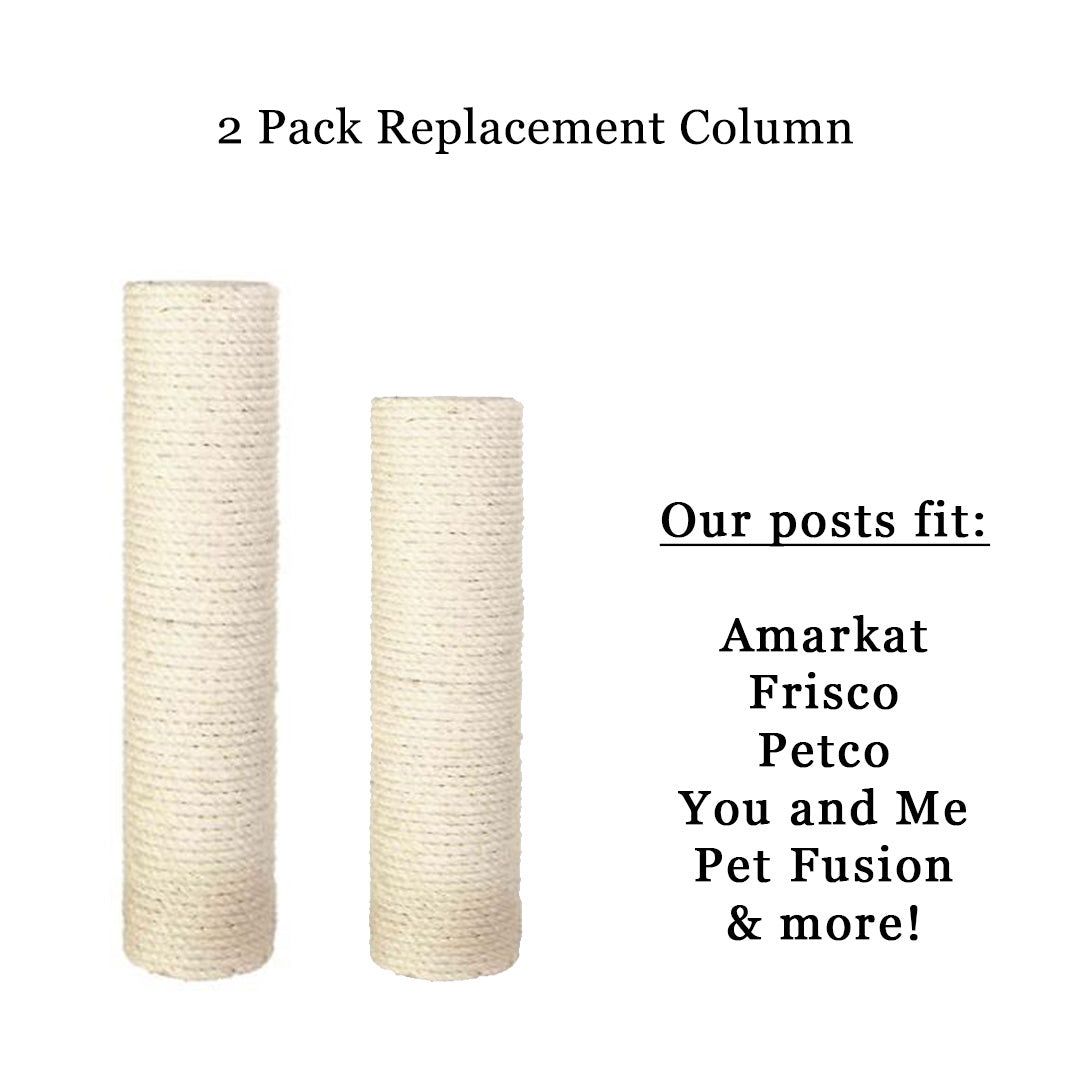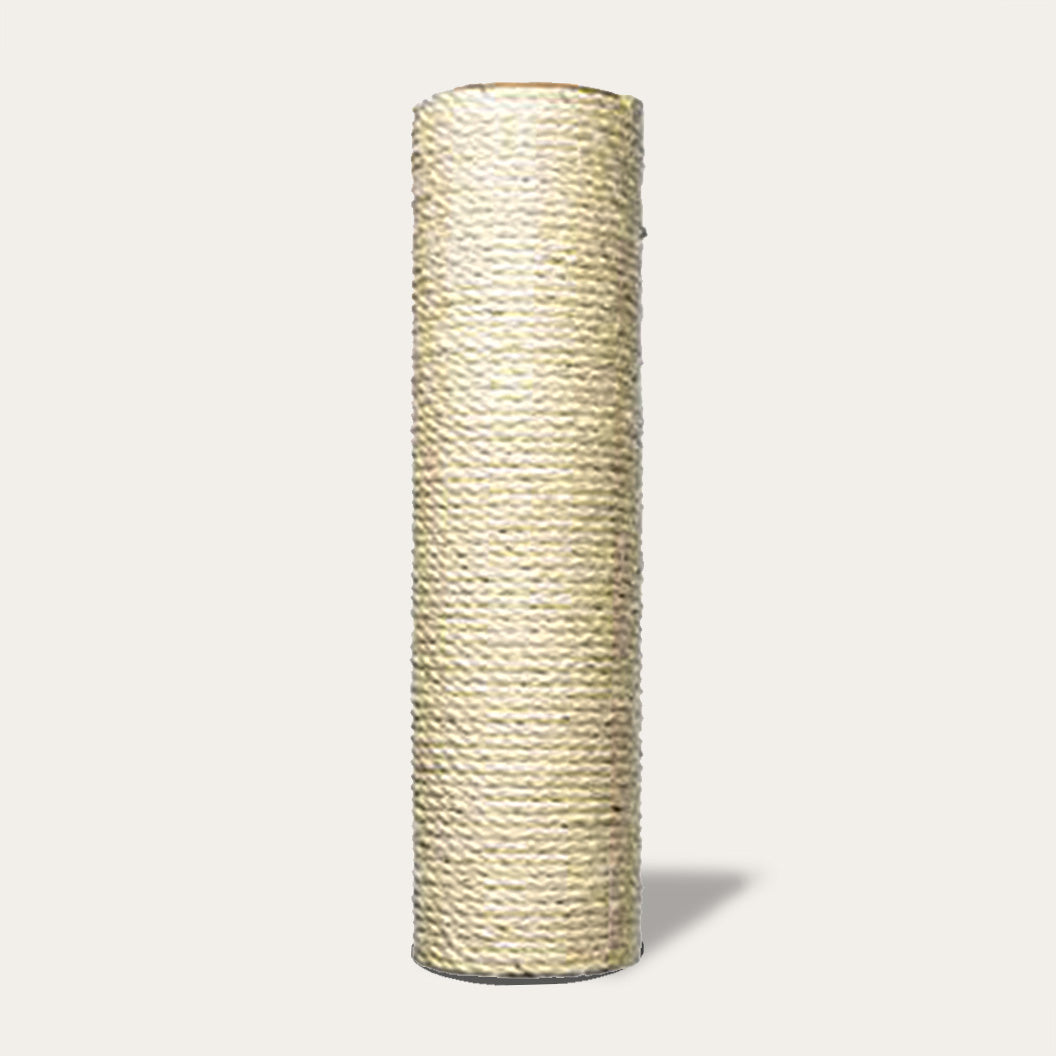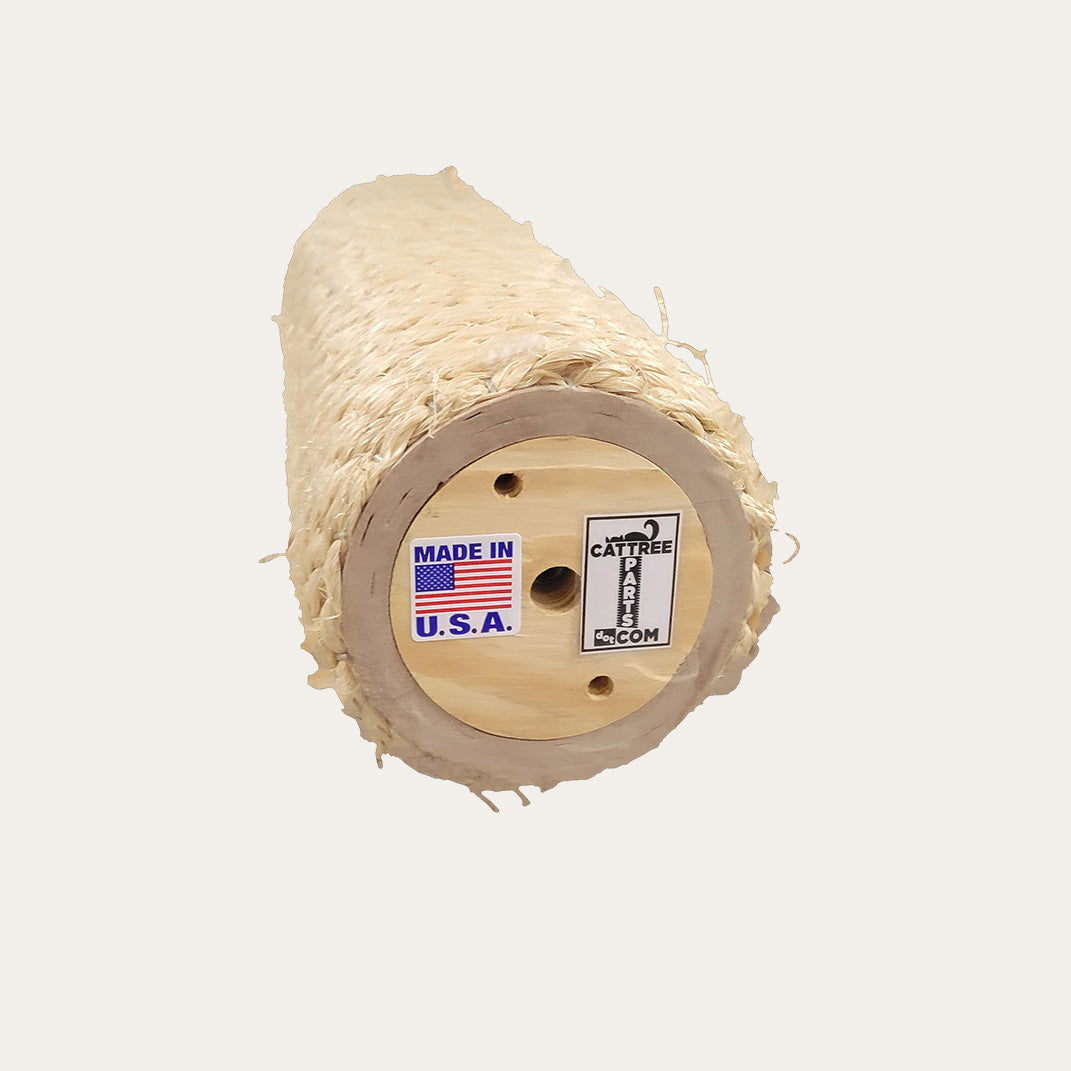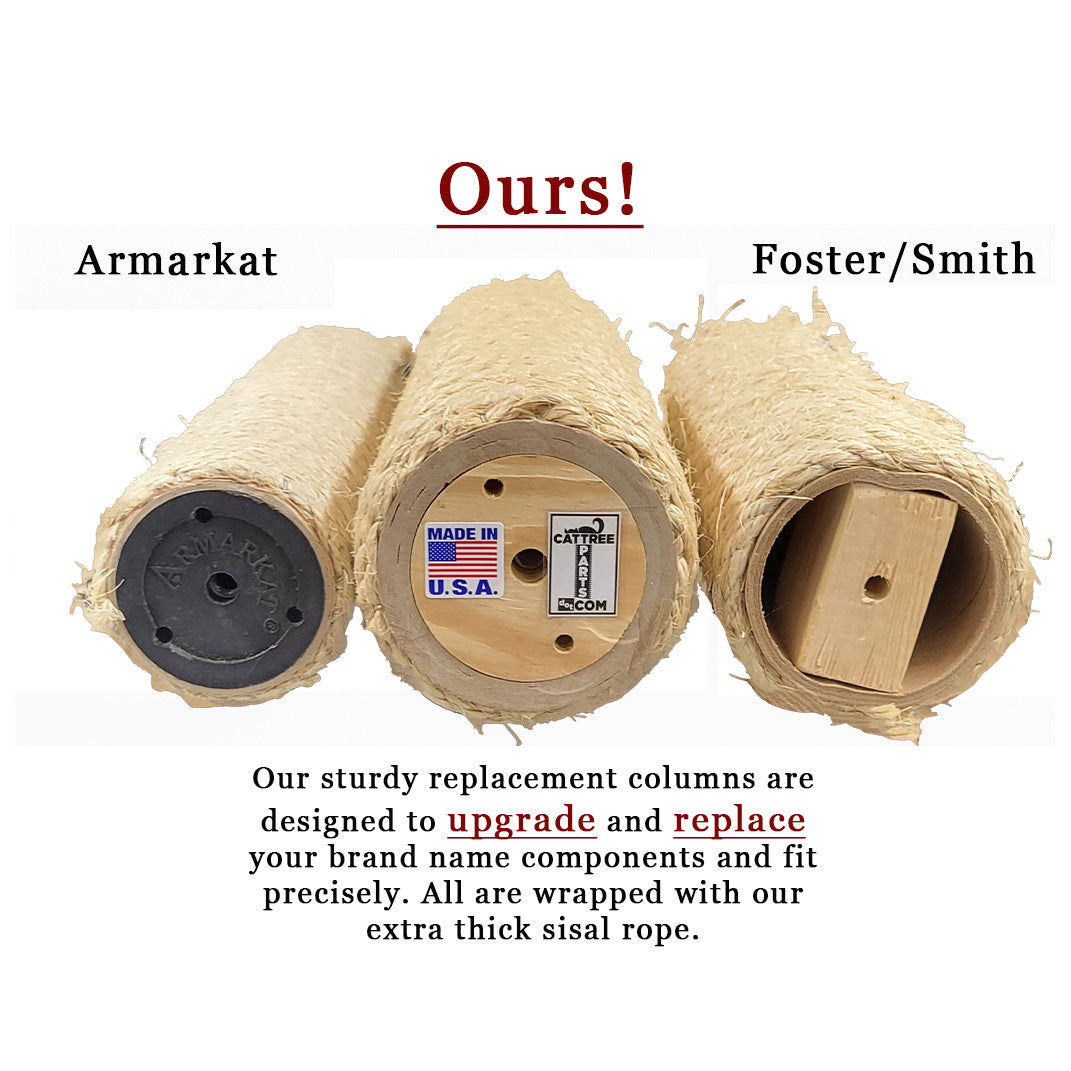 Custom Lengths

We have the capacity to produce custom length columns - anywhere from 6 to 47.5 inches. Please contact us for custom column quotes.

Discounts & Free Shipping!

You will receive $15 off your order of $100 or more. We are also offering free shipping. Please order now while these terms are in effect.
Supporting Your New Perch

While it's not absolutely required, sometimes we will recommend that you purchase a column to support your perch. Our perches are usually bigger/heavier than what you are replacing. Please consider doing this now when making your selection.