Regular price
Sale price
$44.99 USD
Unit price
per
Sale
Sold out
SIMPLE RECTANGULAR PLATFORM – STRONG ENOUGH FOR ANY SIZE CAT
Our US-made heavy-duty platform or launching pad to a different tier, is plush, safe, and ultra-sturdy.
This flat replacement platform measurement approx. 18x12x2 in. Fits most brands and easily attaches with your bolt inserted from above (no threads on platform floor). Column & hardware not included.

Colors: We ask that you let is choose from our best quality carpet inventory, and send your perch in a shade of brown, beige, or gray. If you have some specific color requirement, please let us know when you order. We don't take back something just because you don't like the color you received.
Note: We typically provide a hole through the center to accommodate a bolt. You can specify where this hole is located. Please let us know when you order. Otherwise, we will assume that you are centering this platform on your post. It is possible to provide this perch with a threaded insert on the floor in the exact center if you specifically request this option. Otherwise the connection is made with a bolt inserted through the top of the floor and into a female end of a post. We may recommend that you replace the supporting column, but this is not an absolute requirement.
To make an informed purchase: Before you order, please review our returns/refunds policy , which is the basis on which all sales are made.
View full details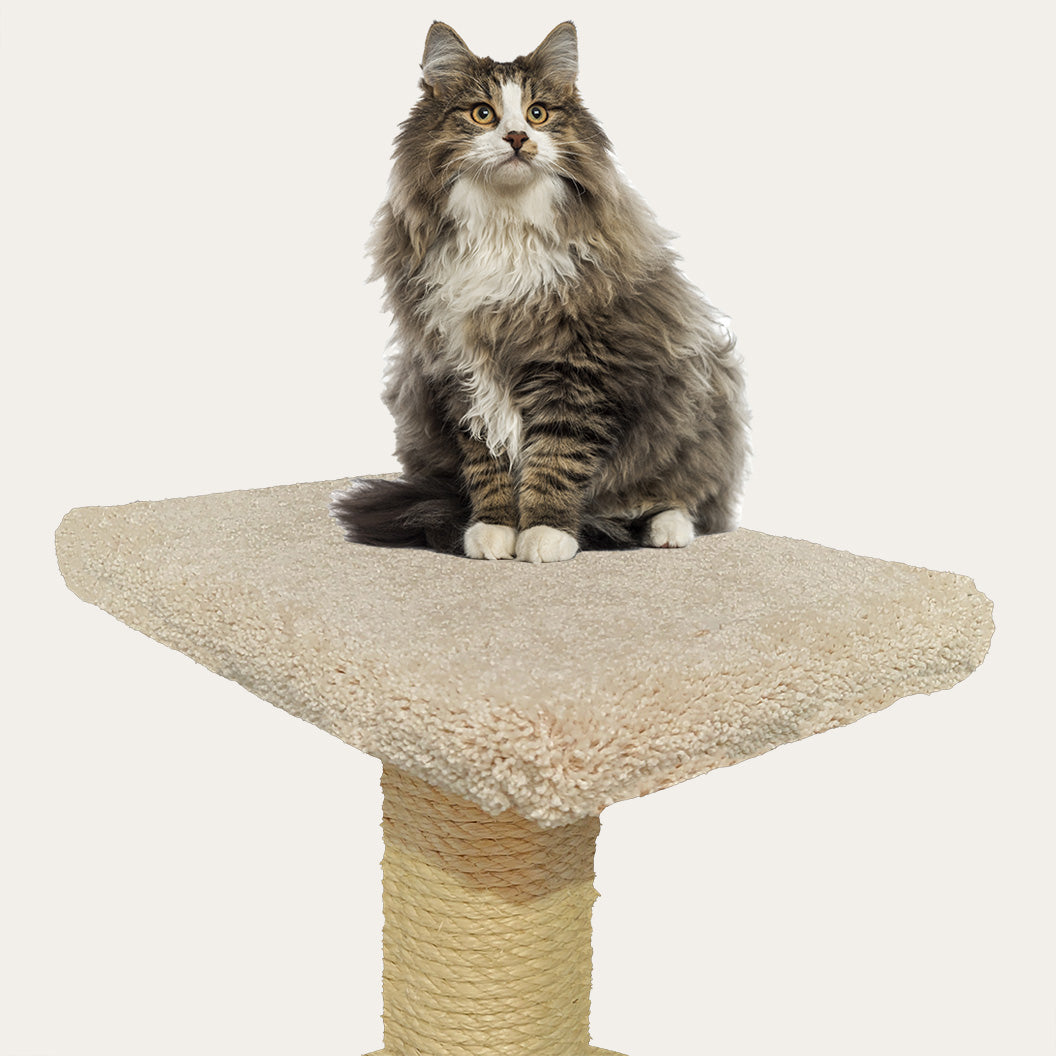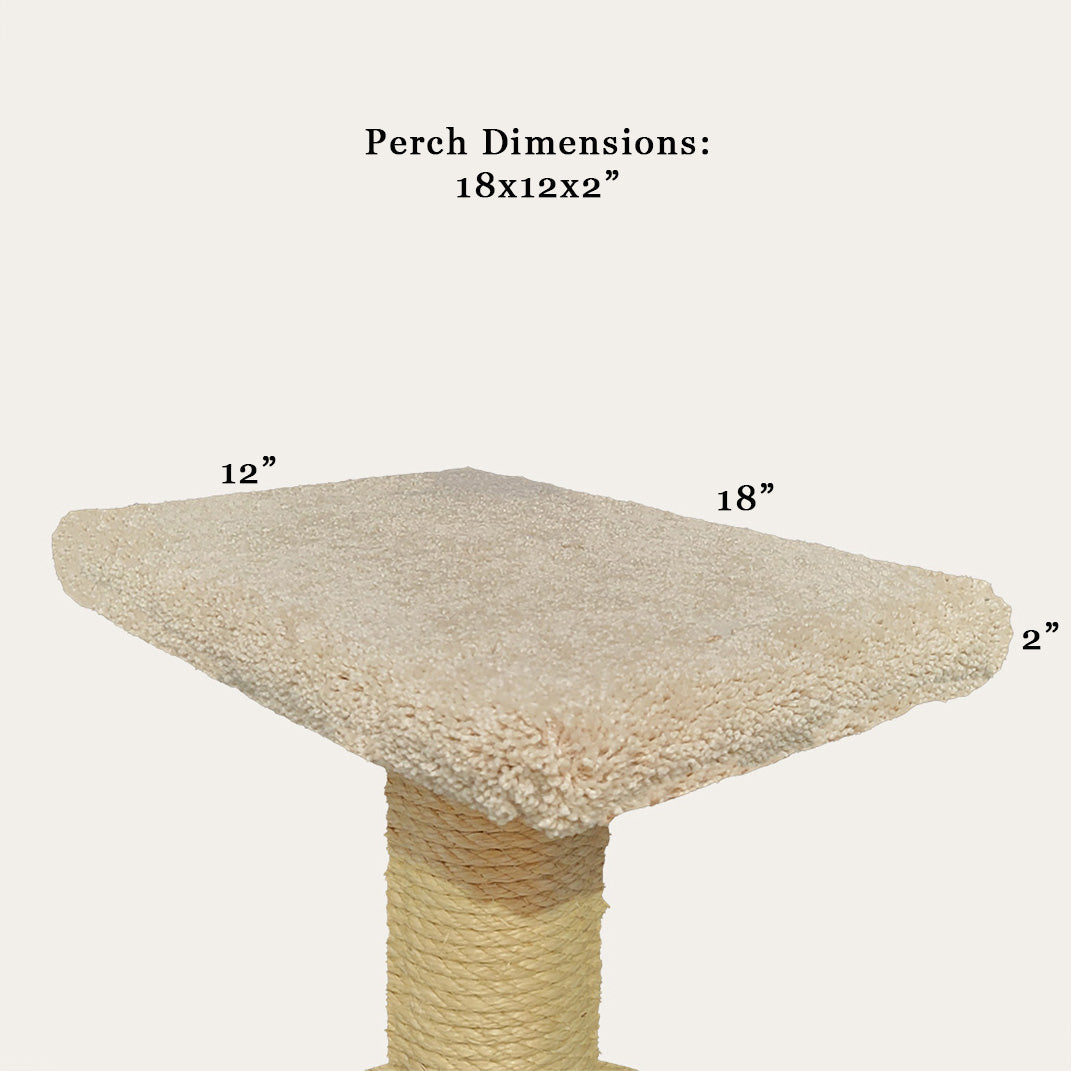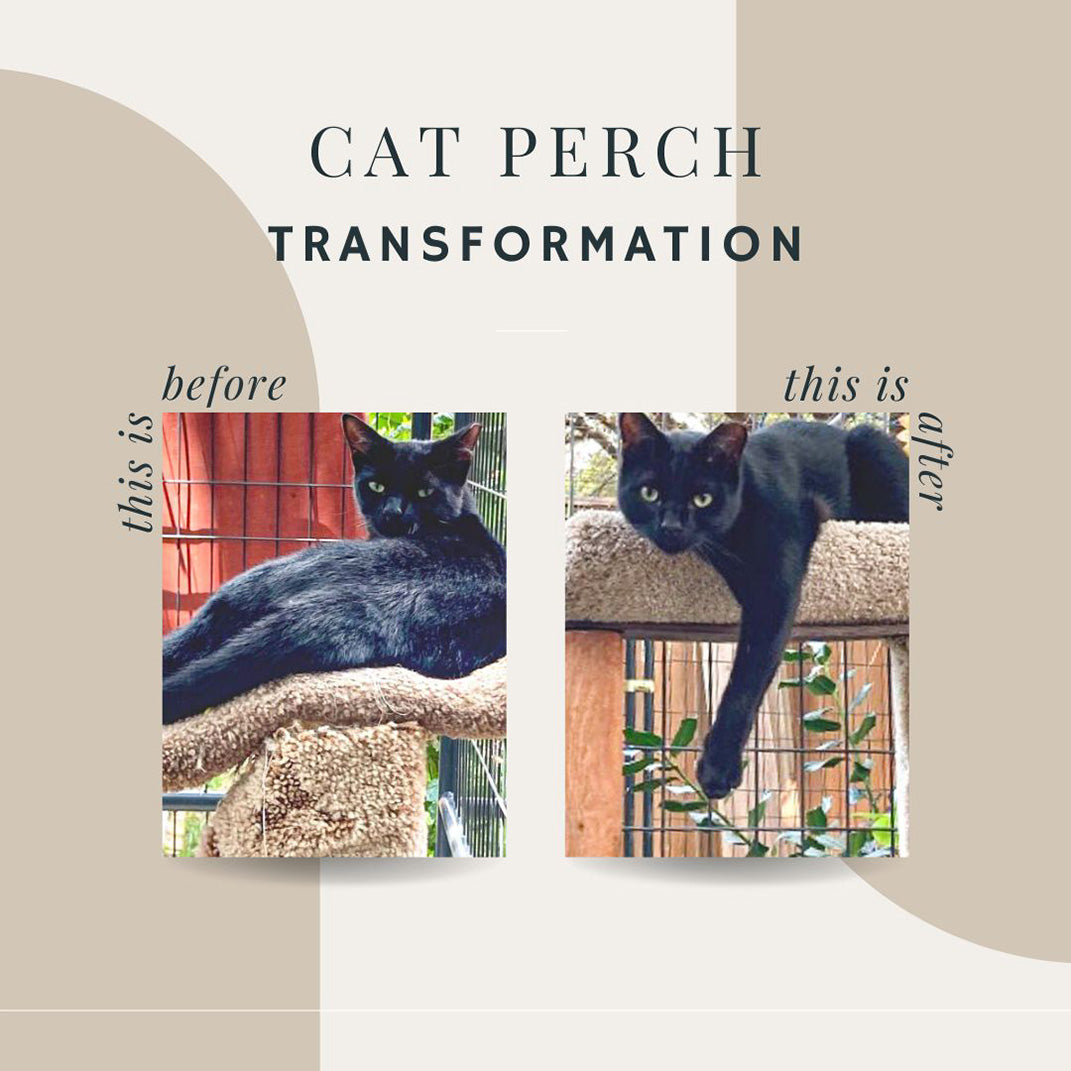 Custom Lengths

We have the capacity to produce custom length columns - anywhere from 6 to 47.5 inches. Please contact us for custom column quotes.

Discounts & Free Shipping!

You will receive $15 off your order of $100 or more. We are also offering free shipping. Please order now while these terms are in effect.
Supporting Your New Perch

While it's not absolutely required, sometimes we will recommend that you purchase a column to support your perch. Our perches are usually bigger/heavier than what you are replacing. Please consider doing this now when making your selection.